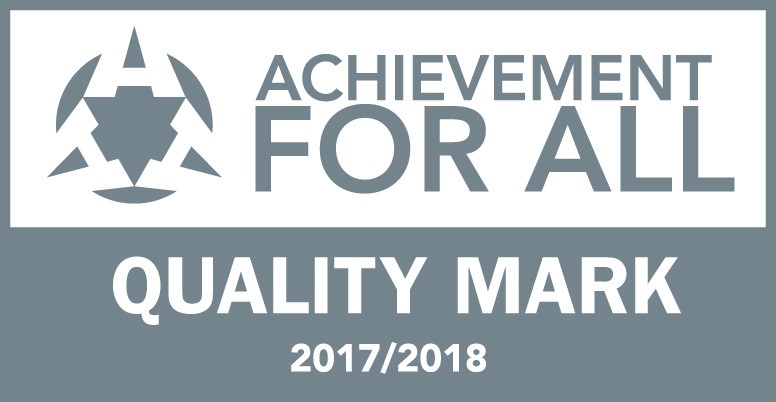 Achievement for All
'Achievement for All' is a national framework which our school is using to raise the achievement of our pupils. It supports us in enabling every child to be the best they can be regardless of background, challenge or need.
By following the 'Achievement for All' programme, we aim to narrow the achievement gap, improve behaviours and attendance, and build constructive relationships with parents
'Achievement for All':
Supports our school development across four interdependent elements:
Leadership
Teaching and Learning
Wider Outcomes and Opportunities
Parent and Carer Engagement
Develops leadership capacity and builds on professional development among the senior leadership team, key teachers, support staff and governors
Provides Ofsted with clear evidence for the new accountability measures highlighting the progress of the lowest 20 per cent
Assists and demonstrates effective use of Pupil Premium
Supports the implementation of the SEND Reforms and the revised SEND Code of Practice.
For more information about the Achievement for All framework please visit the website: www.afa3as.org.uk/programme.